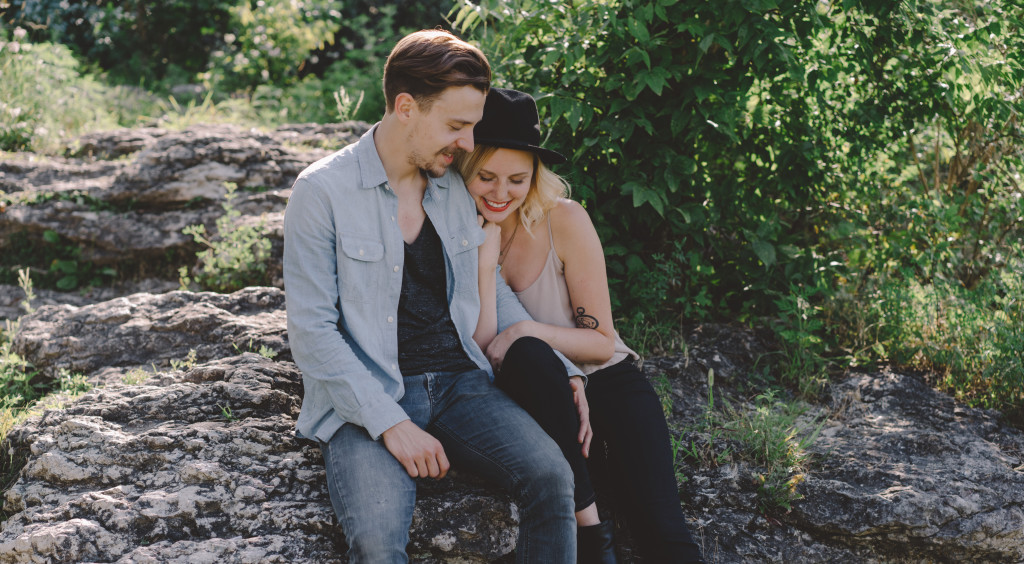 +
 We are Mitch and Destany Colagrossi, two photography classmates who fell in love. After years of friendship with Destany calling me "blue shoes" (and I secretly referring to her as "hotstany") our quirky personalities and passion for art brought us together. Our last name may be a little weird, but hey, so are we. We live in a tiny house with two adorable/annoying cat-children named Eloise and Hugo and absolutely LOVE to travel. Although we may live in Northern Indiana, nothing gets us more excited than a wedding in a new part of the country….nay….WORLD! Every day of our lives together has been art, adventure, laughs, and plenty of photographs. Seriously. Photographing love and happiness makes our lives so much sweeter. This is where you come in! If you have a happy face or a person to love, we would love to buy you a coffee (or tea, or beer…) and we can get to know each other better! Feel free to shoot us an email at Hello (at) thecolagrossis (dot) com or just fill out our contact form. Talk to you soon!
The Colagrossis (formerly Colagrossi Studio) have been featured on Buzzfeed, Green Wedding Shoes, Ruffled Blog, Wedding Chicks, Midwest Bride, and many other local magazines.
WE ARE CURRENTLY SEARCHING FOR inspired weddings and elopements in the Pacific Northwest, Louisville, Nashville, Charleston, Colorado, and Michigan.
This lovely photograph of us was taken by Ruth at Yaro Photography.
---
Things we are over-the-moon about:
Jesus
Cats
Wine & cheese
Artful weddings that are a reflection of two people's love story
Adventures
Creative couples
Natural sunlight
Past couples who keep in touch
Editing together in our jammies
80's dance music
Brides who aren't afraid to get their dresses a little dirty
Inspiration, and the time to be inspired
Outdoor weddings
BHLDN
Film cameras
Anything organic or bohemian
Real and messy
Grooms who are involved with their weddings
Happy tears
Adorably awkward couples
Love in all forms, shapes, and sizes
Things we aren't too fond of:
Pinterest "must have" shot lists
Massive, double digit, drunken bridal parties
Grumpy faces
Polo shirts
Burlap
Gas station coffee
Chain restaurants
Dark, dingy reception halls
The "Cupid Shuffle"
Having sticky fingers
All things camo
Cheesy poses
Bridezillas
Selective color (just say no!)
Bossy old church coordinator ladies